EXHIBITS
Ellarslie Open 39
June 25, 2022
I am thrilled to exhibit my Chinese landscape painting in the Ellarslie Open 39 from June 25 to October 2 at Trenton City Museum.
The Ellarslie Open 39 was juried by Mr. Walter Wickiser.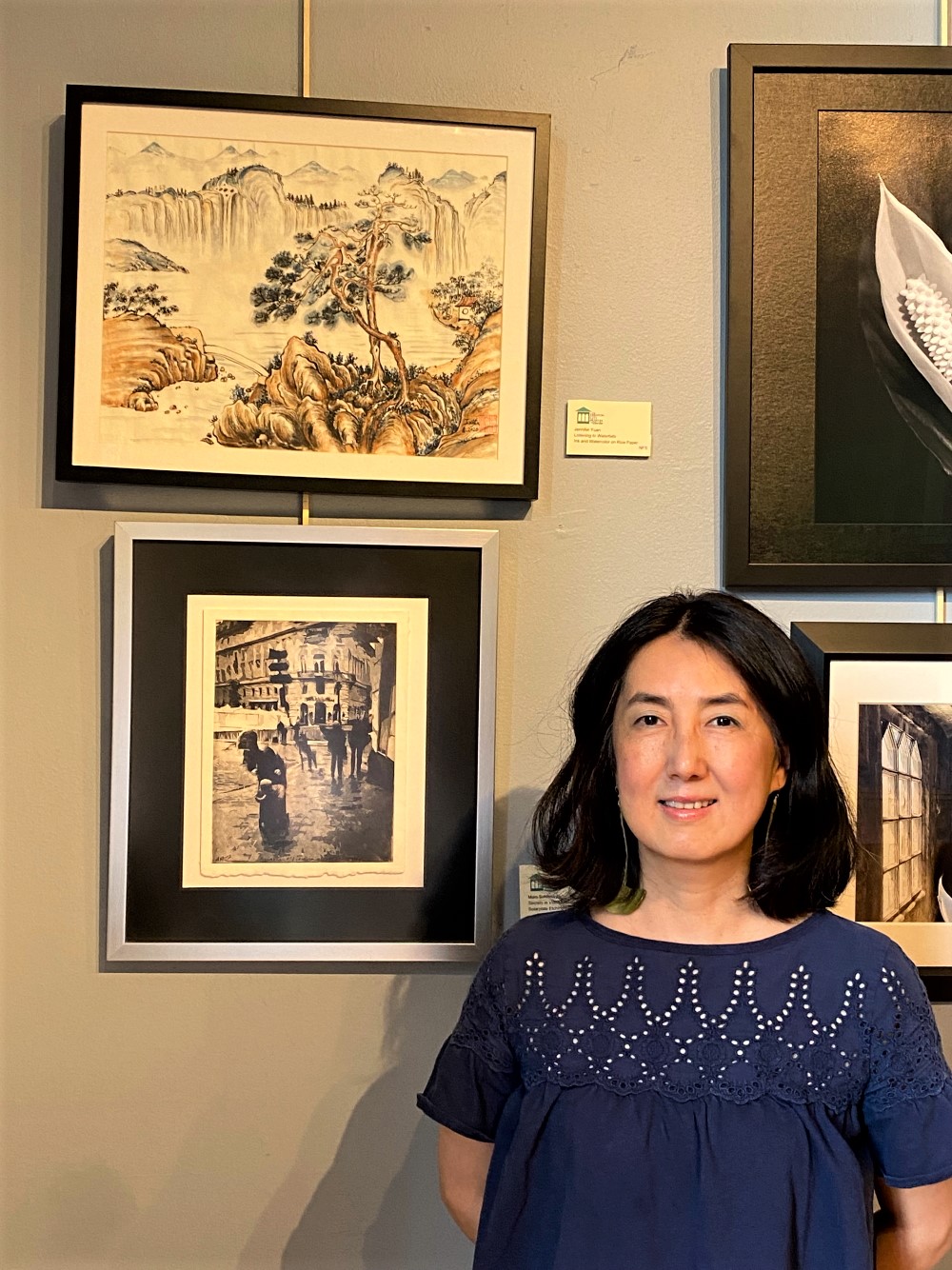 ---
Arts Council of Princeton Annual Member Show
December 5, 2021
I submitted one of my paintings about Princeton during the Covid-19 time to the Arts Council of Princeton's annual member show. The optimism speaks in warm colors. The title of my painting is "Yes, we're open".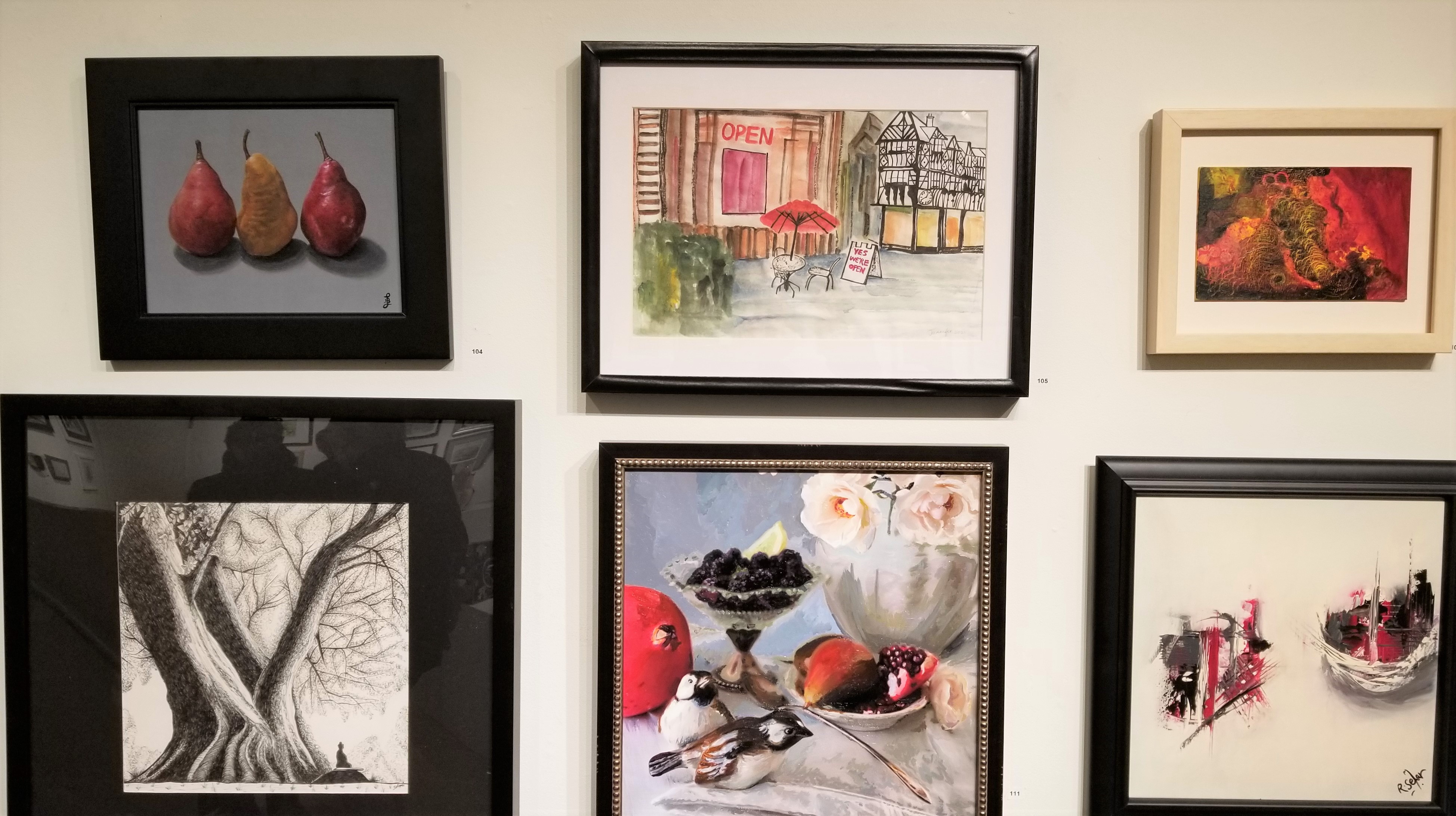 ---
Holiday Market Art Show
October 26, 2021
The holiday market art show (10.26.2021 - 01.08.2022) is fantastic - artworks and handcrafts are mingled in the Whole World Art at Marketfair Mall. I have a few small paintings and hand-paintinged bags for sale.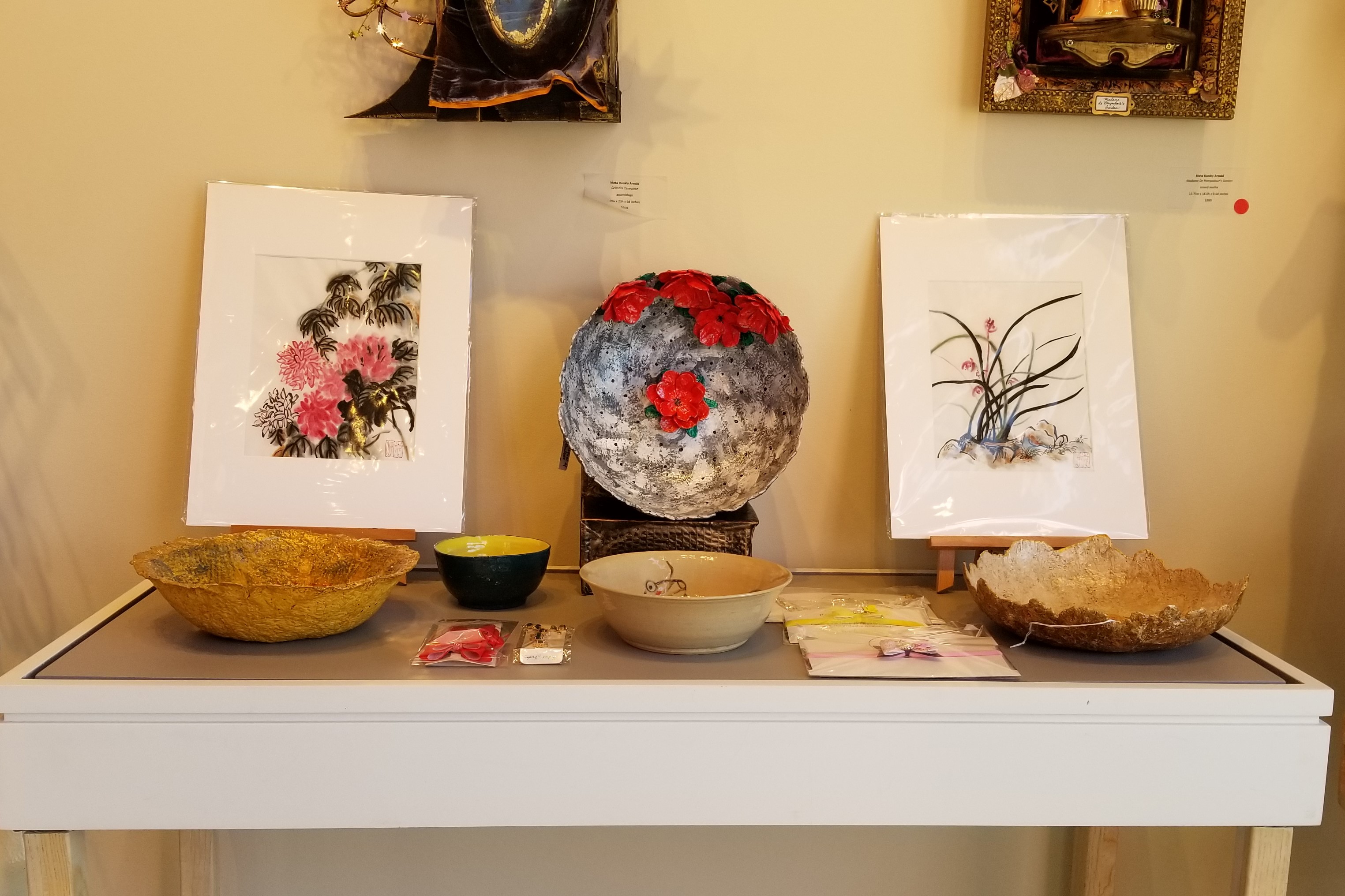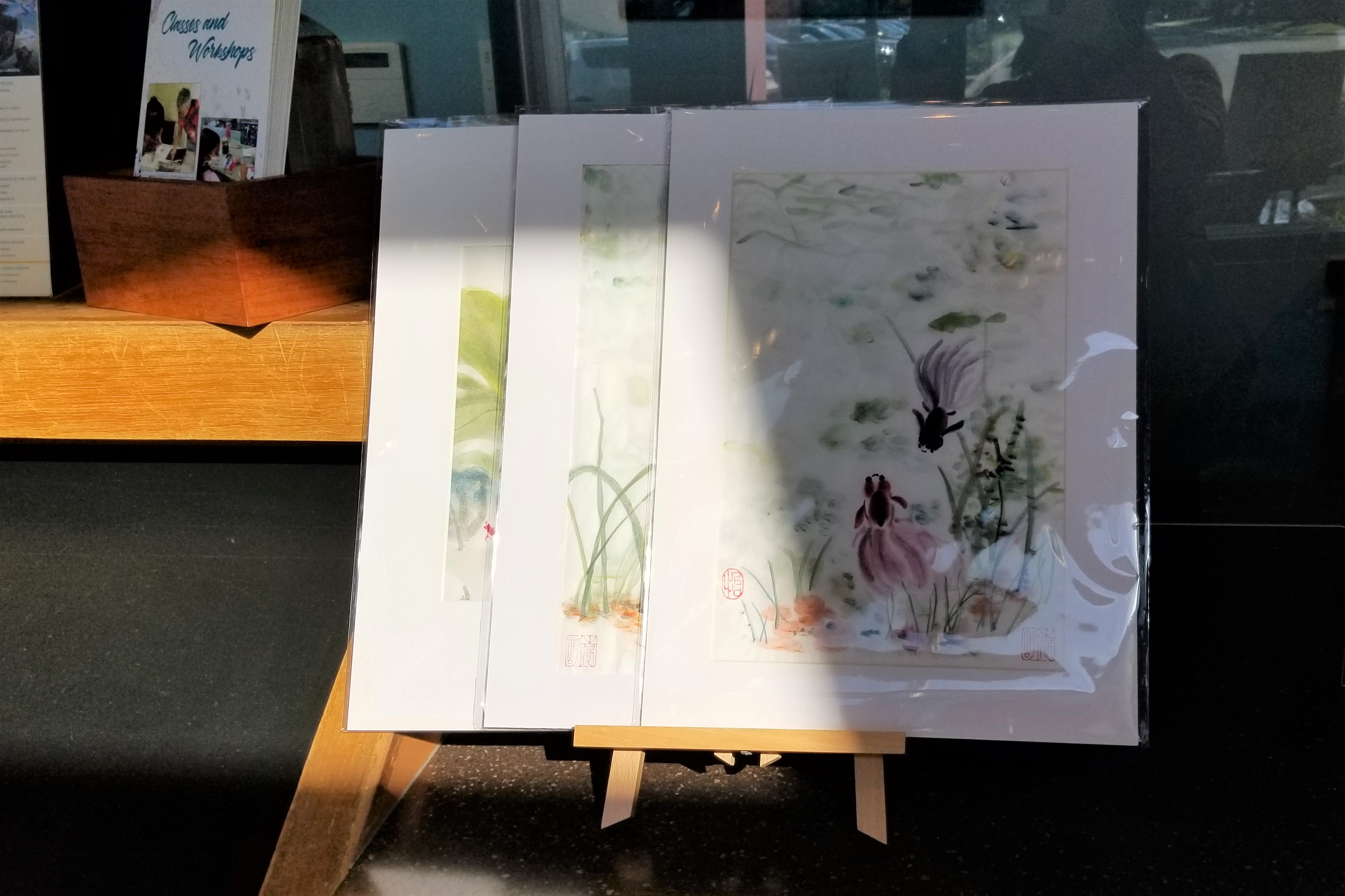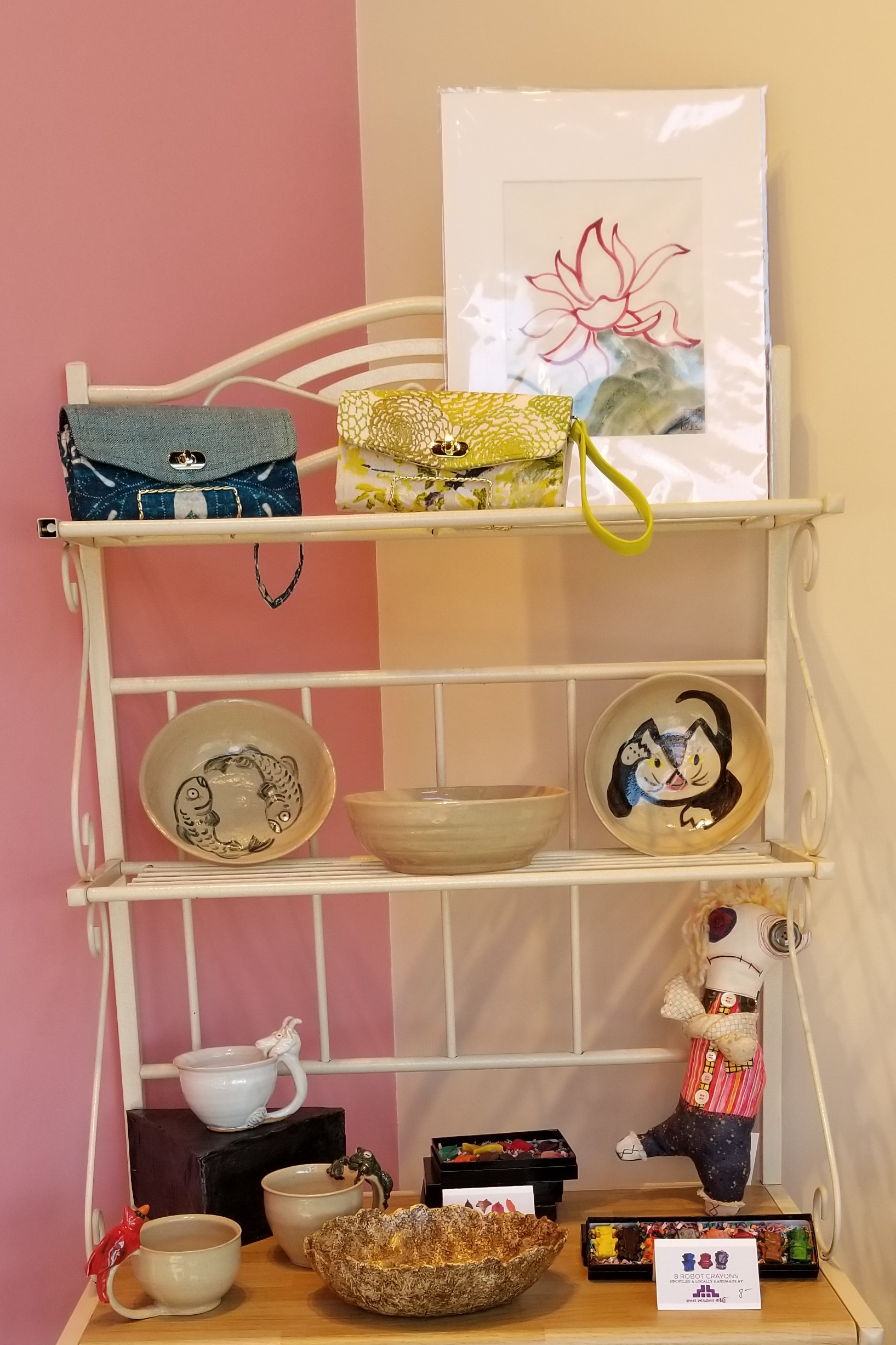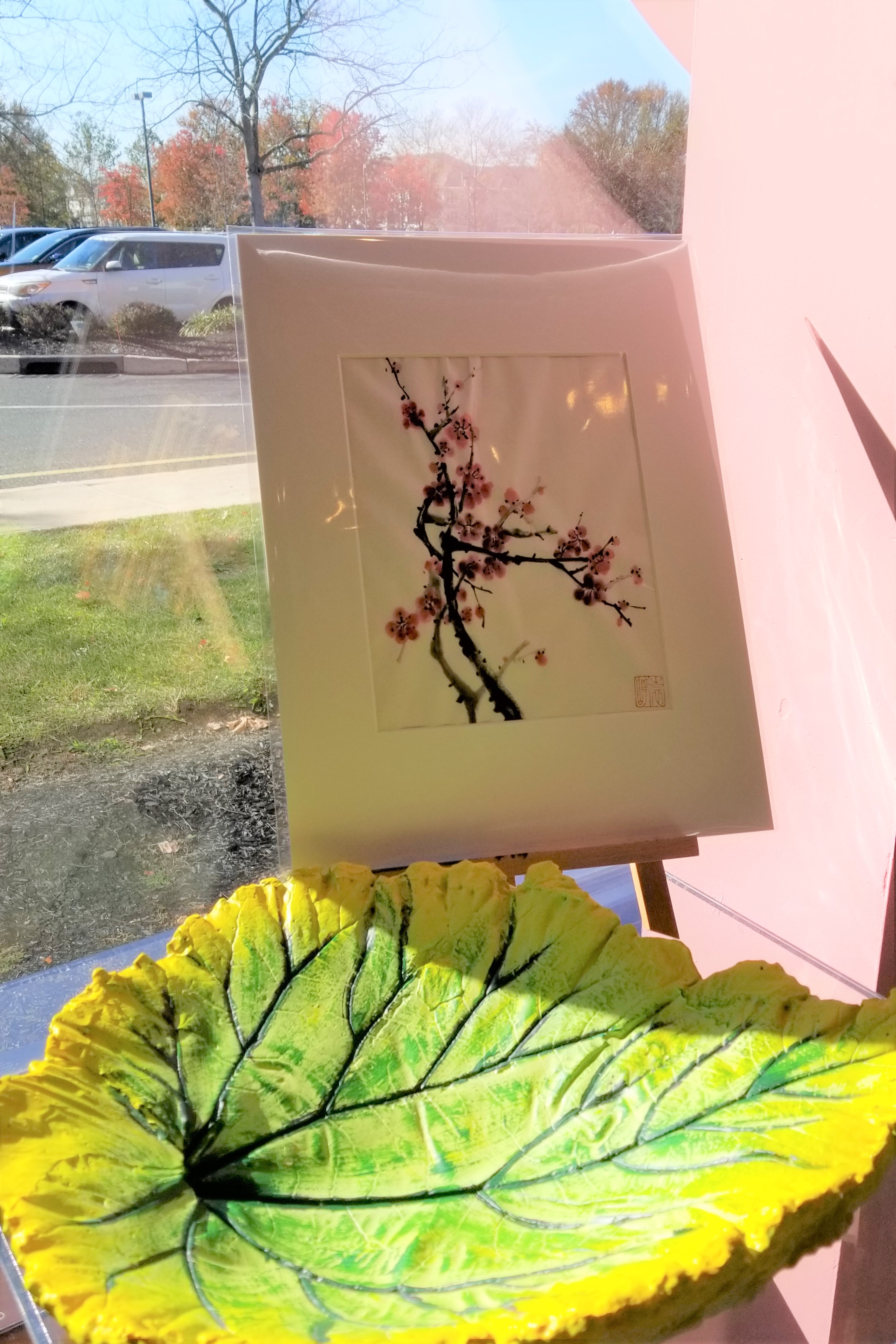 ---
Taplin Gallery Exhibition
September 10, 2020
I was honored to participate in the Arts Council of Princeton's Taplin Gallery Instructor Exhibiiton from 9/8 - 9/19 of 2020.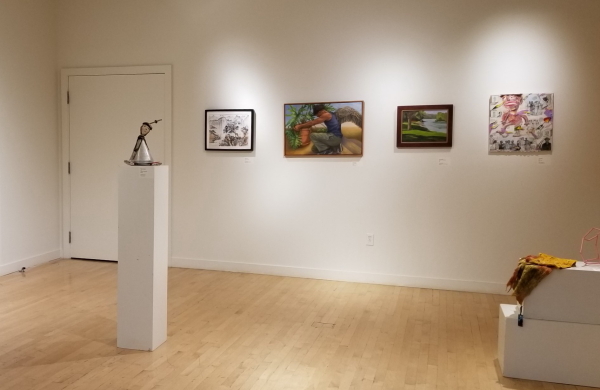 Exhibition Space
---
What's Afoot?
November 23, 2019
This year's Arts Council of Princeton Member Show requires each artwork to be less than a foot in all dimentions. It is an interesting assignment. I have worked meticulously to paint the autumn home tree on the 10 inch x 10 inch rice paper. Although small in square footage, the details are rich - the tree is full of tiny red fruits!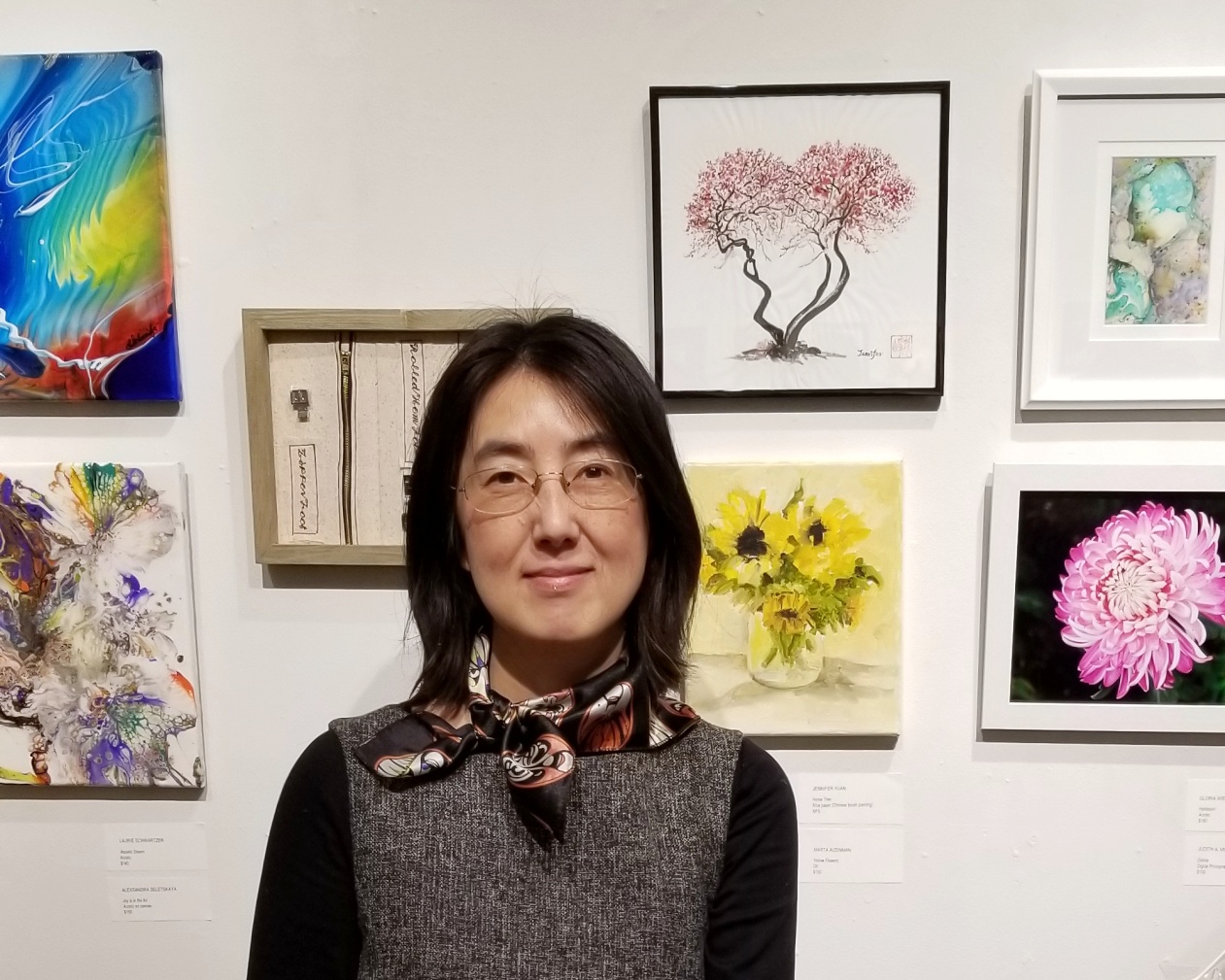 ---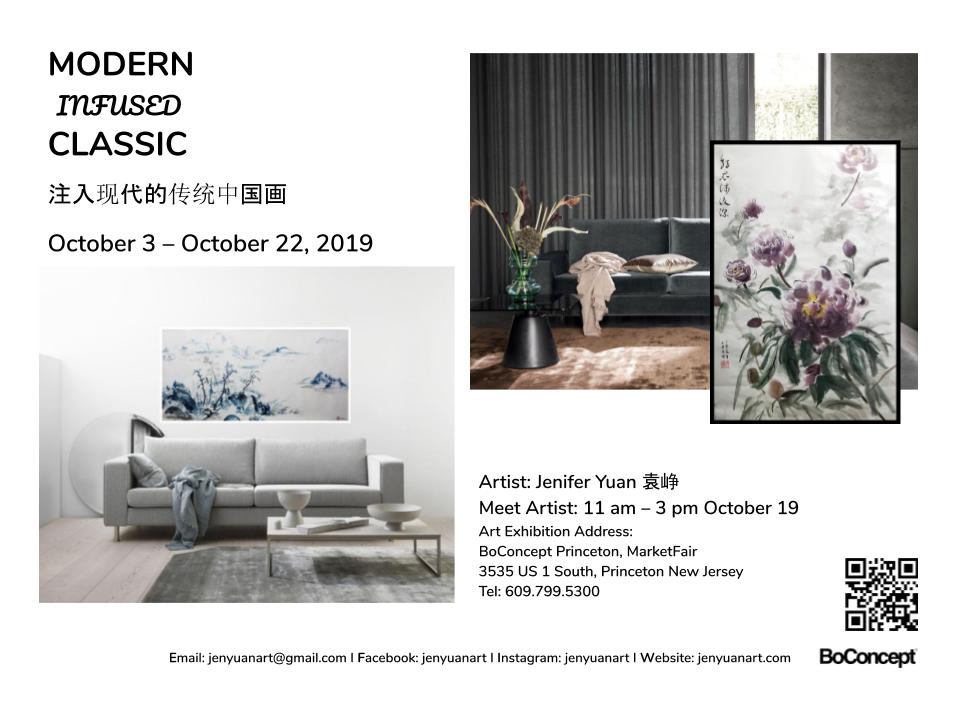 "Classic Meets Modern"
Solo Exhibition
November 1, 2019
I am thrilled to have had the successful solo exhibition held at BoConcept Princeton in October. The exhibition presented my 2019 collection of thirty three nature themed paintings, including acquatic symphony, fish, peony, plum blossom, spring narcissa, tree, mountains and water, etc. It embodies the perfect fusion of traditional Chinese painting in Western modern home furnishings.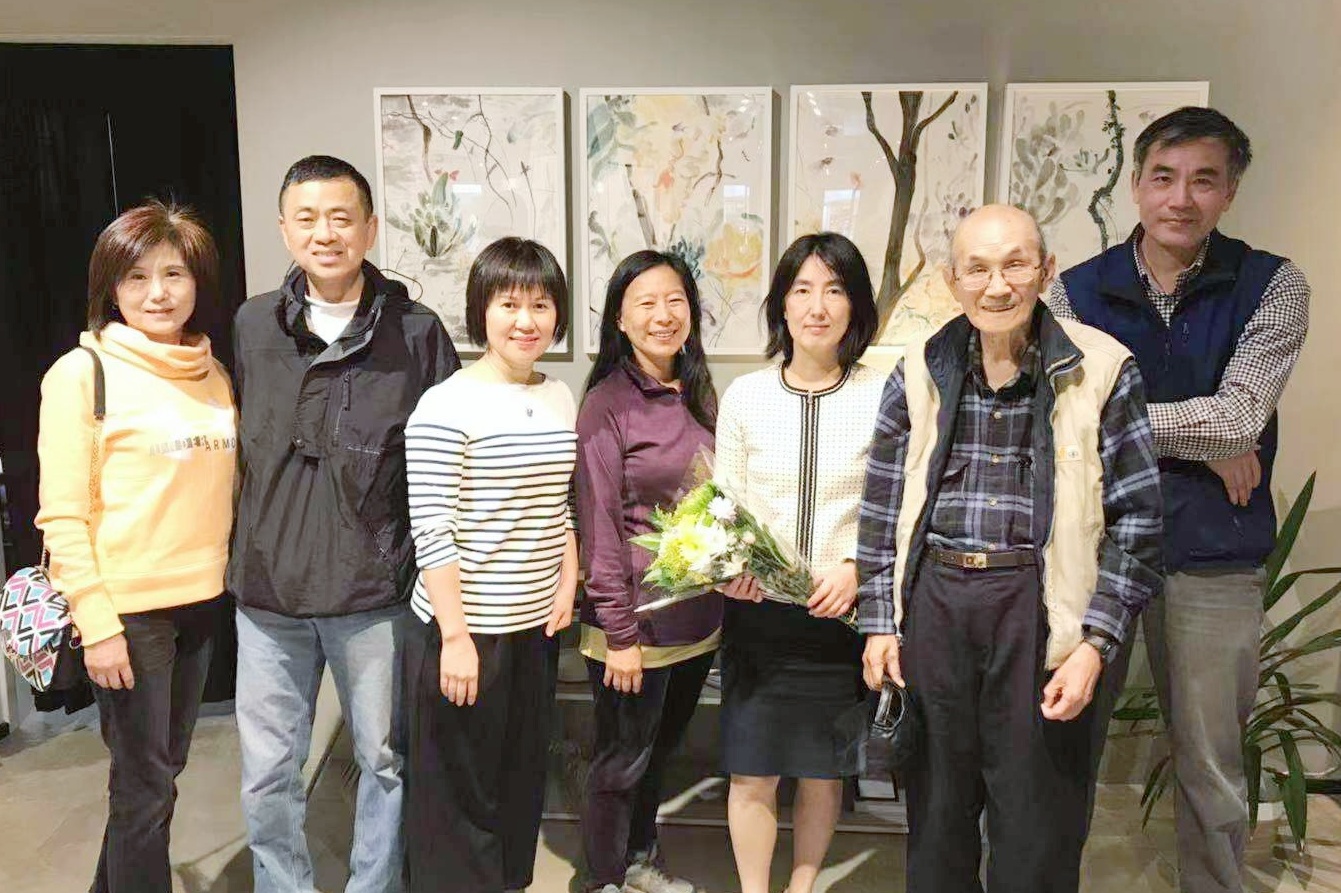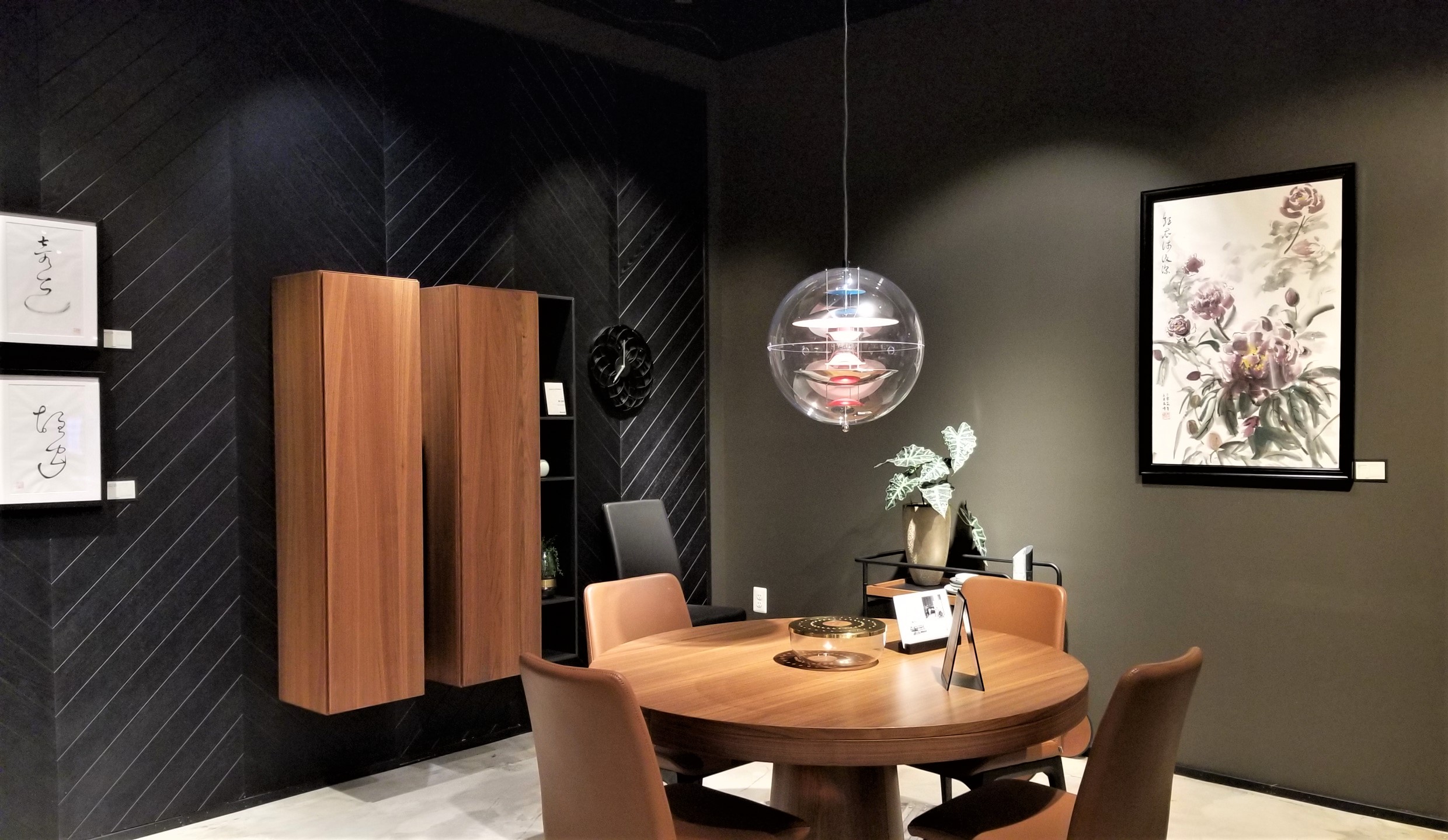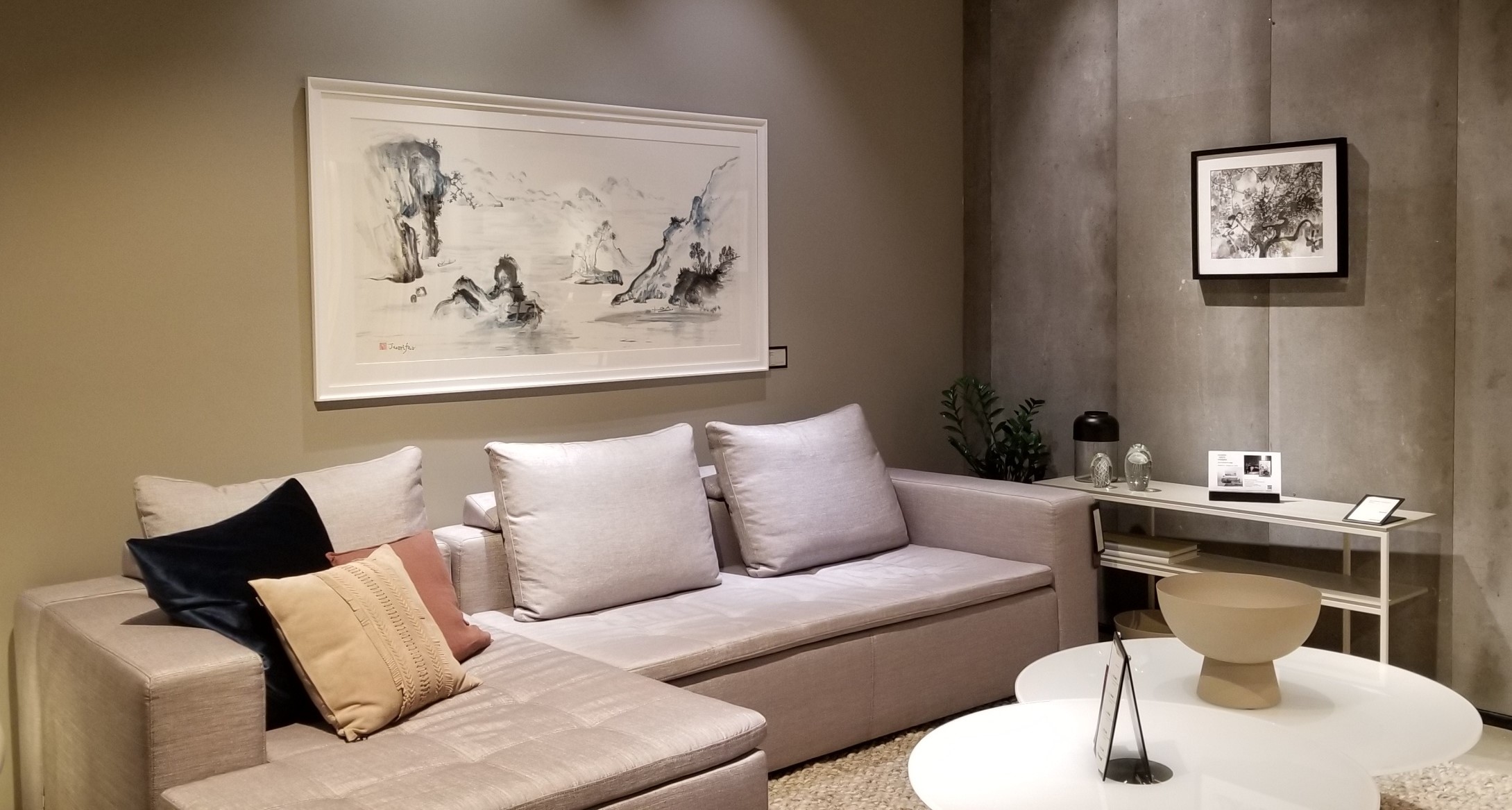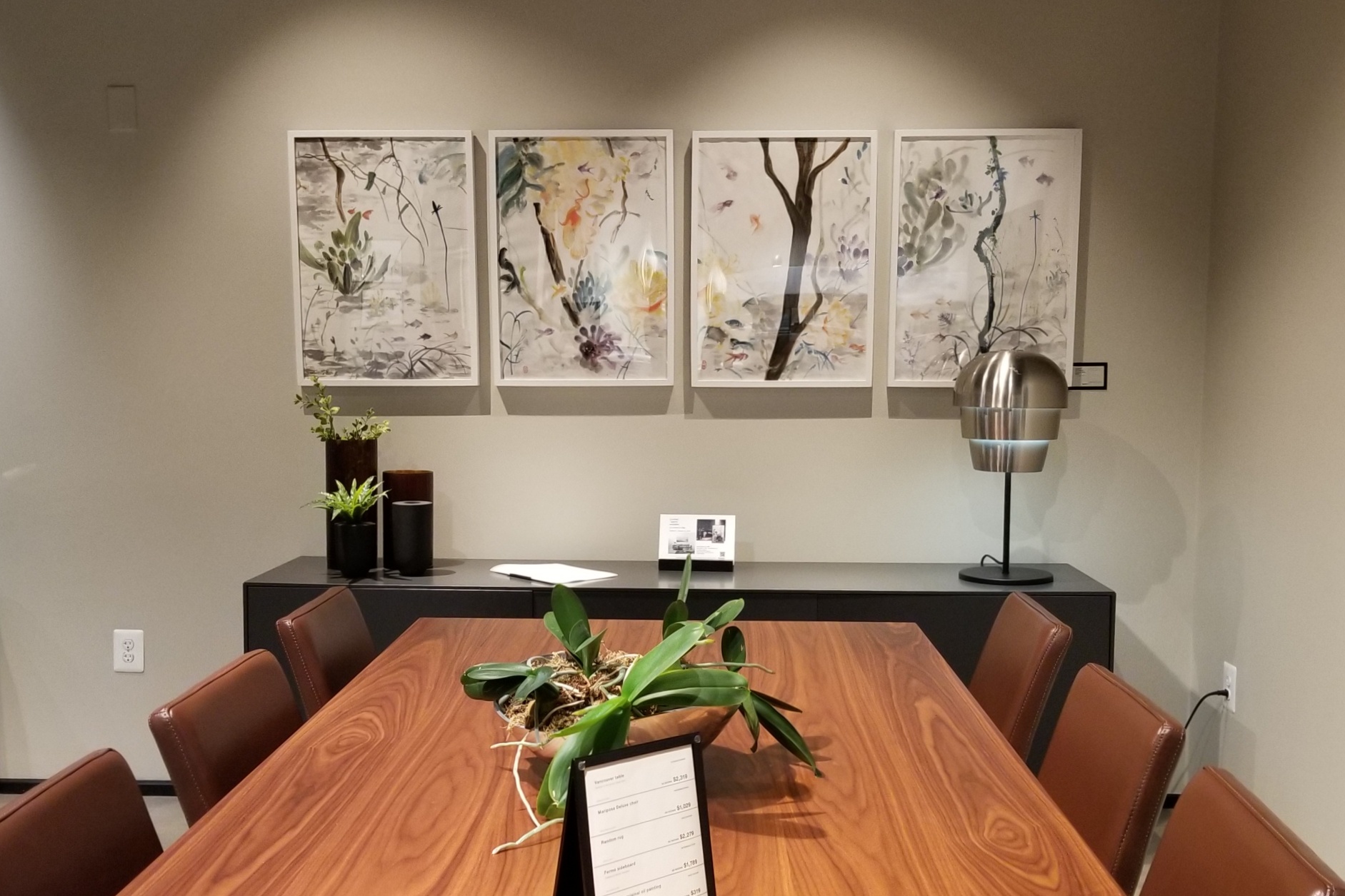 ---
Cutural Heritage Exhibition Artist Talk
June 9, 2019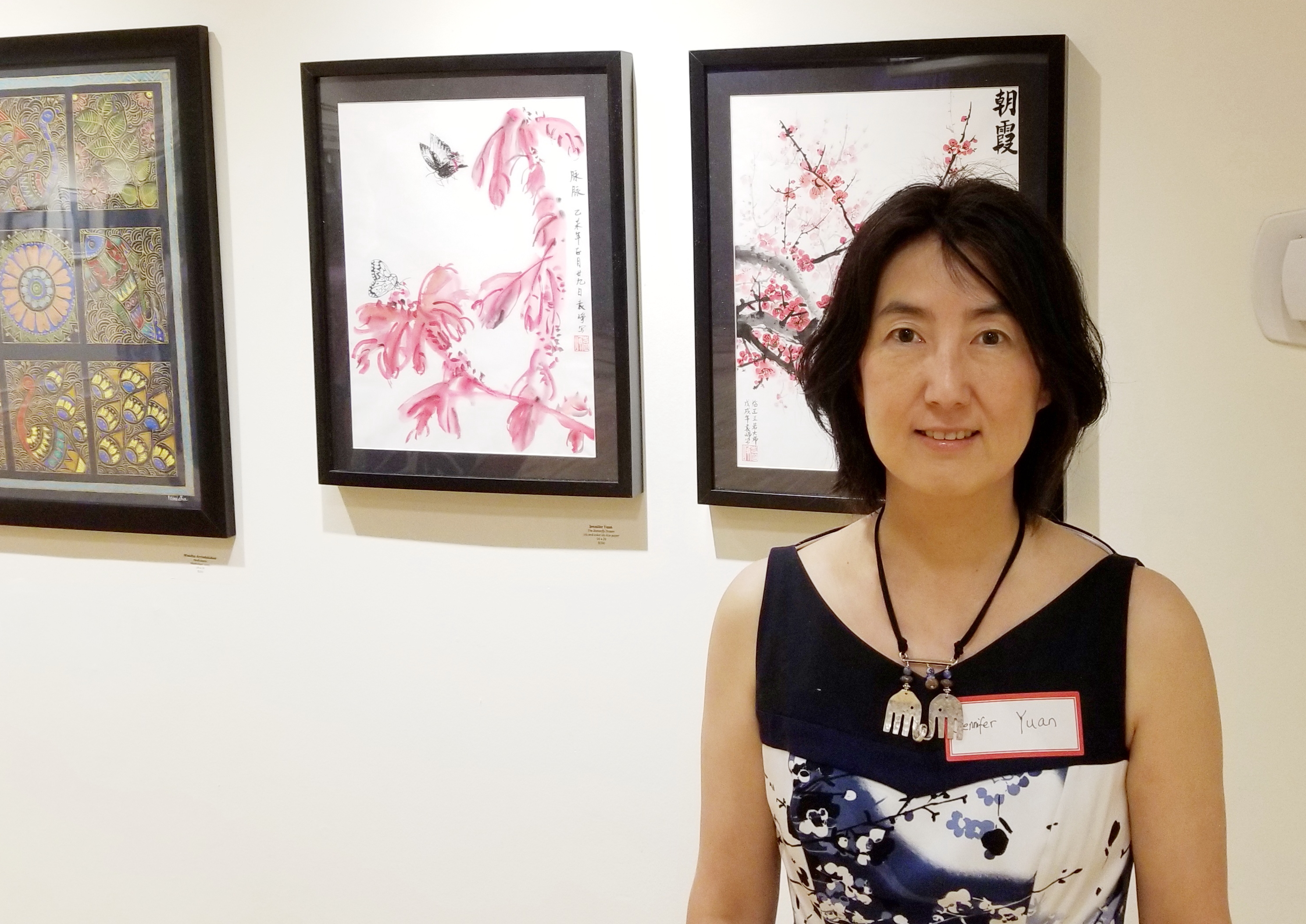 I am honored to attend the Cultural Heritage Exhibition opening reception to talk about my two paintings.
My two paintings "Butterfly Dream (2015) and Plum Blossom in the Morning (2018) were accepted to the juried exhibition.
---