EVENTS
Teach at West Windsor Arts Council
February 20, 2020
I taught several classes at West Windsor Arts Council in Winter 2020. Students learned to paint peony, bamboo, lotus flower, fish, and landscape. A collection of their creative artworks are shown here. I am thrilled to learn that Chinese painting is easy and fun : )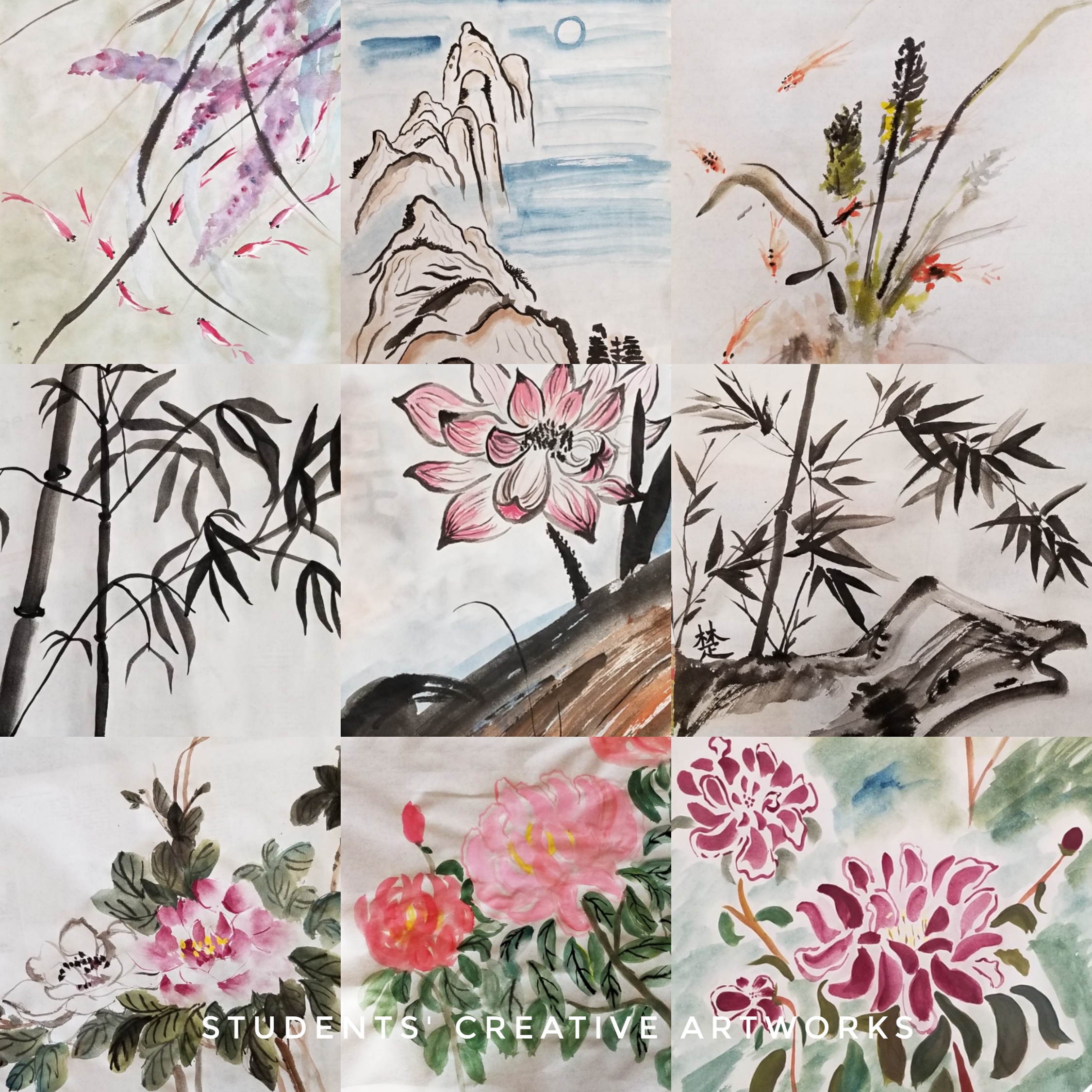 Students' Artworks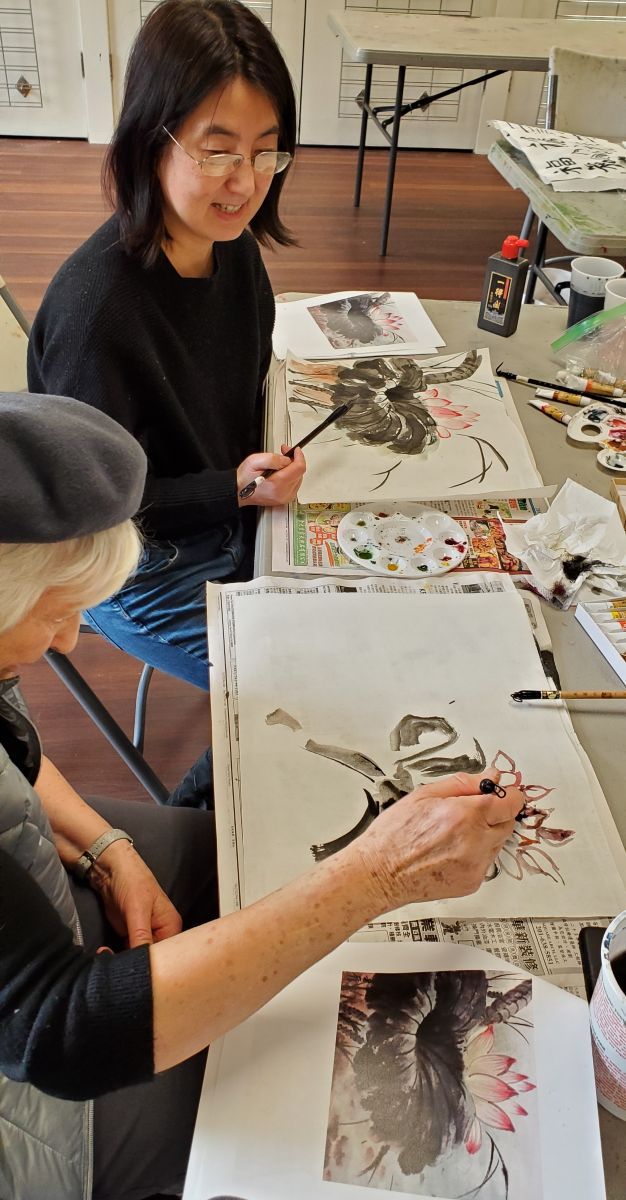 ---
Painting Demo and Workshop
January 25, 2020
I did painting demo for Chinese New Year Celebration at Princeton Public Library in January 2020. Students from elementry school to high school came to learn Chinese painting during the event.
I did painting workshop for Chinese New Year Celebration at Arts Council of Princeton. Students wrote "Blessing" on red paper and created a flower painting to welcome spring and wish best of luck for the new year.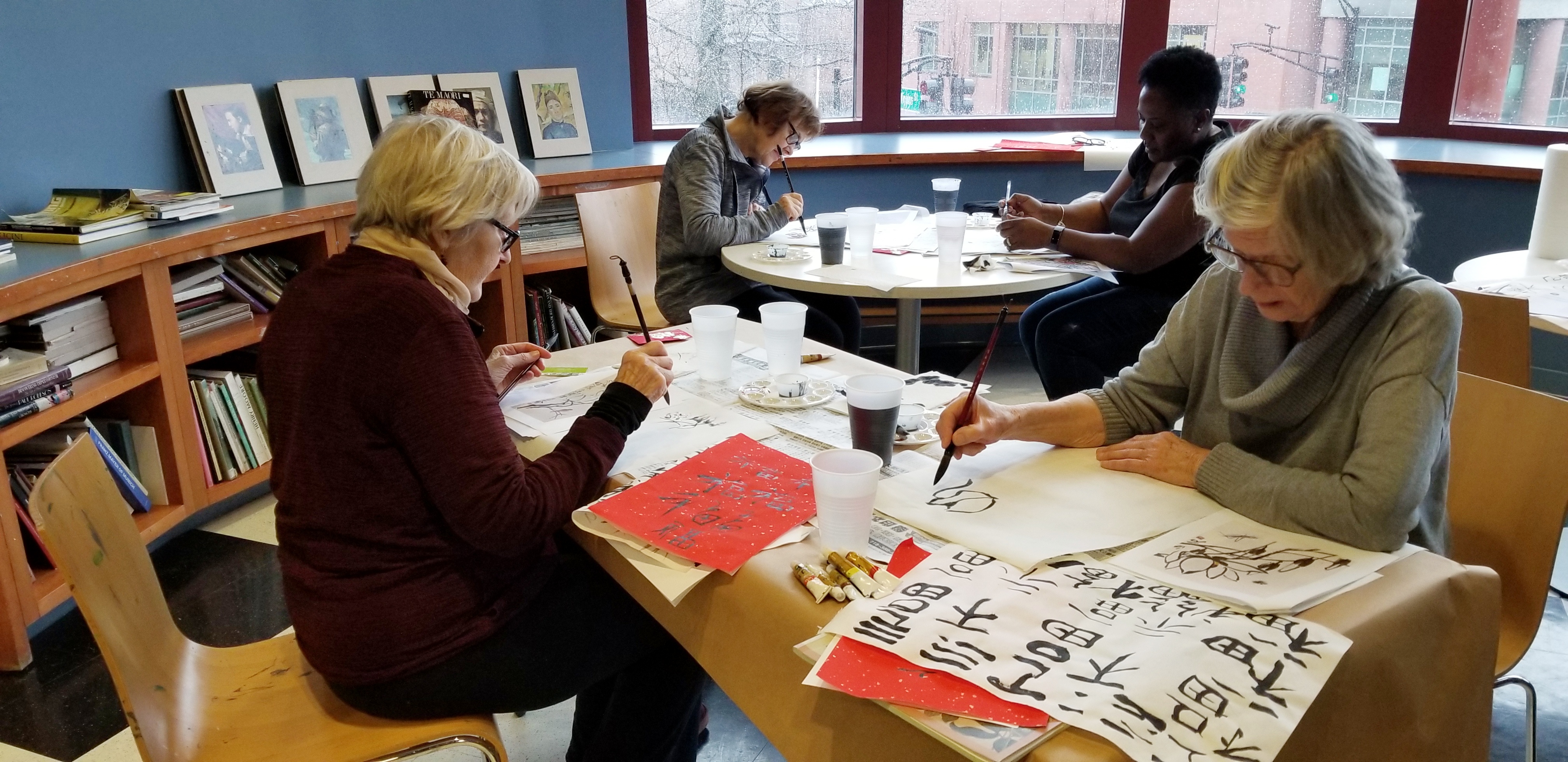 ---
Write Calligraphy Masterpiece "Lantingji Xu" Together
December 30, 2019
Chinese calligraphy masterpiece "Lantingji Xu" ("Preface to the Poems Composed at the Orchid Pavilion") was created by Mr. WANG, Xizhi, in 353 AD. It is of 324 words in total. I wrote together with a few enthusiasts at Tigerlabs Thursday afternoons from October to December 2019.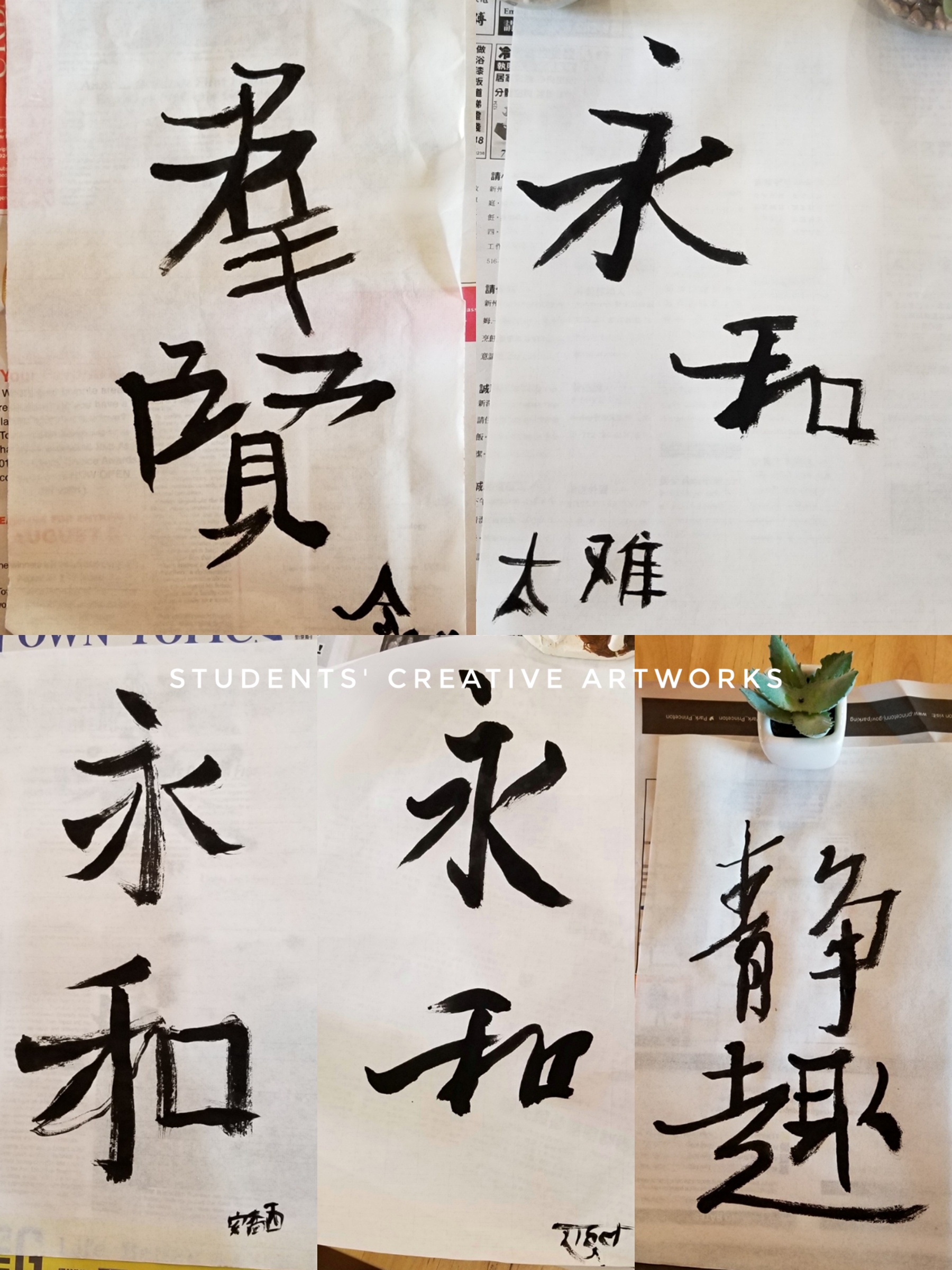 Students' Calligraphy
---
Calligraphy Demo
December 7, 2019
I did calligraphy demo at La Convivencia holiday event at Dutch Neck Presbyterian Church (West Windsor, NJ) on December 7, 2019. Hundreds of children and adults decorated holiday cookies and assembled hygiene kits to benefit Children's Specialized Hospital Foundation and ArmInArm.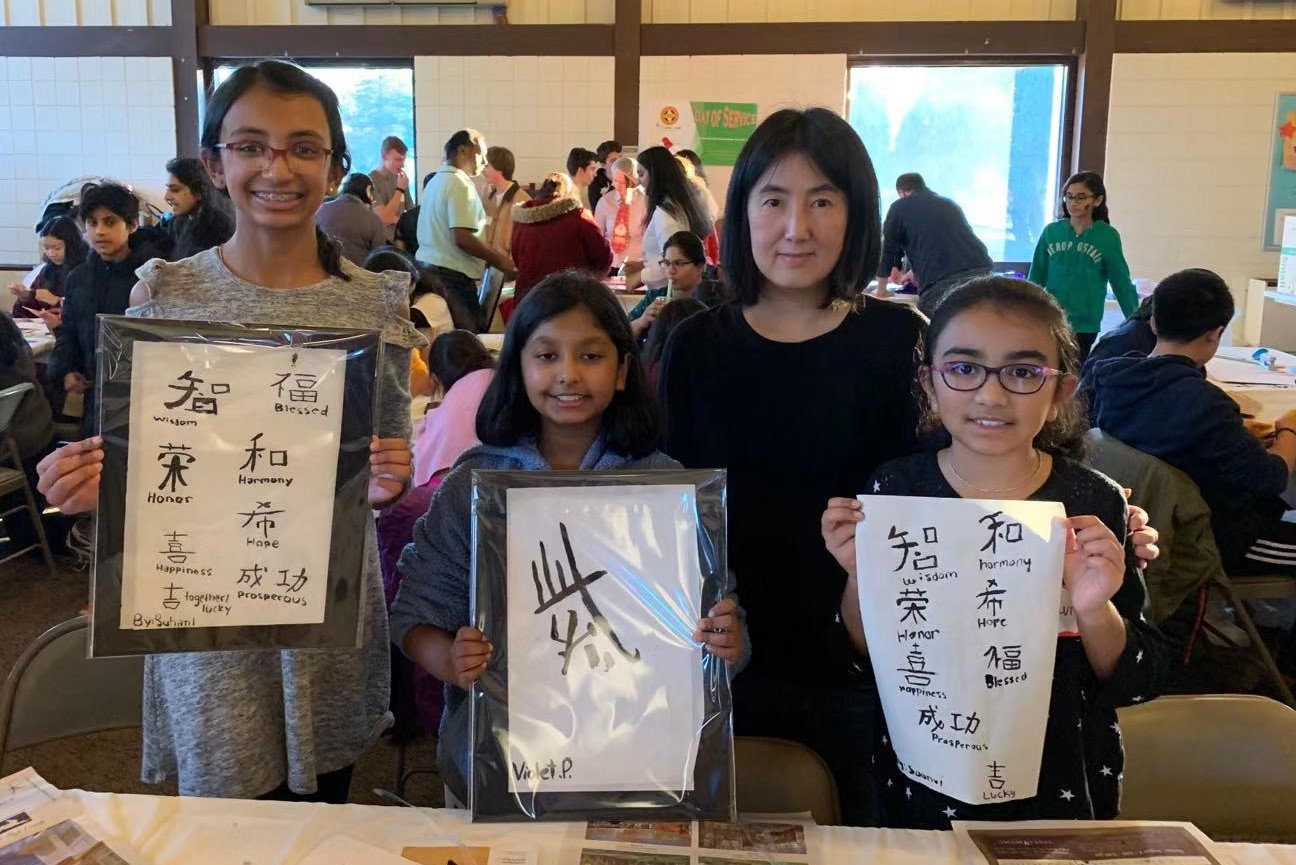 ---